Butcher Peter Kleinmeier
Peter Kleinmeier and Gut Steinbach - an idea that connects. Schnitzels just don't grow on trees.
Peter Kleinmeier is a butcher out of pure conviction. He fetches the animals from the regional farmers and slaughters them as animal-friendly as possible. We visited Peter Kleinmeier one morning in his slaughterhouse in Hausham. We see piglets, goats and cows alive and in the cold store. A veal liver also dangles from the hook. Our head chef Achim Hack is of course there and says that if you want to eat meat, you have to see it that way. The tomahawk steak has already matured dry for five weeks and is already reserved in the best quality for the Gut Steinbach kitchen.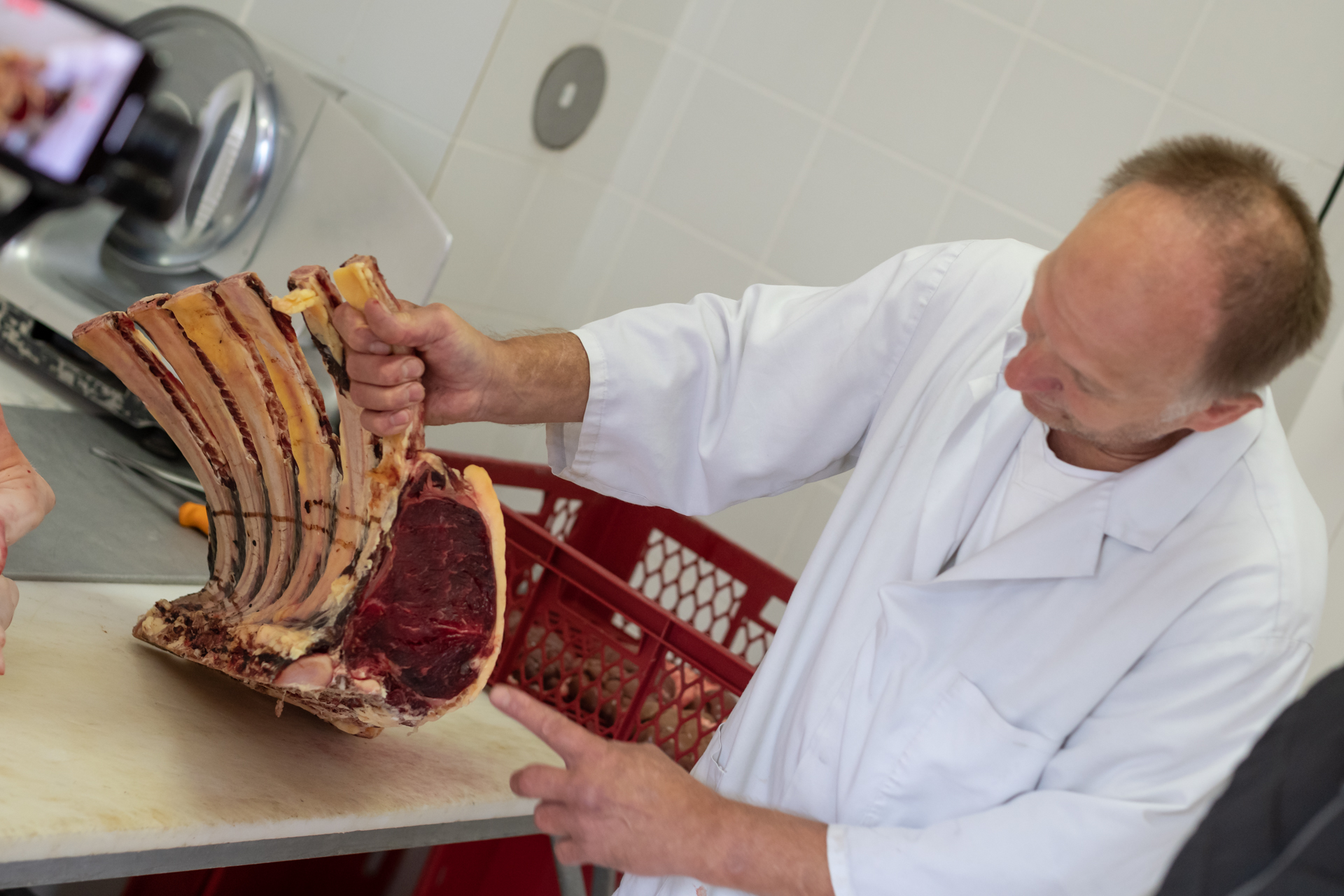 Peter Kleinmeier gets his slaughtered cattle within a maximum radius of 20 km, combined with a journey time of 15-20 minutes, to his slaughterhouse. The cattle trailer stops right in front of the slaughterhouse and the animal has not to get out of the trailer. It is still killed in the trailer and therefore has no additional stress factor. Everything is understandable, that's what Peter Kleinmeier stands for: "The animal should be an animal until the last moment. If an animal is transported several hundred kilometers, the animal builds up so much stress. Then the meat simply cannot mature!" Kleinmeier then professionally dismantles the animals in his slaughterhouse and recycles the individual parts for his customers. Therefore, only a small amount of meat that has its customers in the region is stored in its small cooling chamber. So does our Relais & Châteaux Hotel Gut Steinbach. Because only in this way can we say for sure where the animal came from and how it grew up. Even if it does not appear immediately and animals have to die to eat meat, we can guarantee animal welfare and support sustainable slaughter. Ultimately, this also benefits the taste.