Relais & Châteaux Gut Steinbach Hotel and Chalets
Your home and retreat in the Chiemgau Mountains
Welcome to Gut Steinbach. Here, in beautiful Reit im Winkl in the Chiemgau, where not only holiday dreams come true in front of a spectacular picture-book landscape, but we can all find the things that make us happy.
Our multiple awarded Hotel Gut Steinbach is happy to accommodate these amenities with a wide range of options:  Since 2011, we have developed the estate on a sunny high plateau into a home retreat in the Chiemgau mountains in the bavarian alps, which meets different kind of needs with its furnishings and comfort. Families, sport fans, lovers of the region, nature lovers, traditionalists - the authenticity and the related values ensure everyone's very personal moment of happiness here in the Chiemgau. As advocates of harmony between humans, nature and animals we live a strictly way of sustainability. Begining at the choice of raw materials of our interior and ending last but not least in the culinary art of our chef Achim Hack. Our premise is to recieve 80 percent of our foods in a maximum distance of 80 kilometers. A condition you can feel and taste - experience it yourself. Currently we are expanding our wellness area to 2,000 square meters to create the Heimat & Natur SPA with a panorama sauna, several oases of calm and even a library. The wellness area is currently closed and the opening is planned for december 2021. The all new 18m indoor pool already opened for our guests.
We're looking forward to your visit!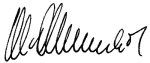 Klaus Graf von Moltke
with family and team
Enjoy the beauty of Bavaria at Gut Steinbach


---
News
News, upcoming events and more