The MOLTKE Wine lounge
Savour wine on your holiday
On the top floor of our forest cottage you will find the MOLTKE wine lounge. It's a wonderful place to relax, read, cuddle and enjoy the crackling fire. 
Treat yourself to your favourite wine  thanks to our wine-by-the-glass system with your MOLTKE Wine Lounge Card, which gives you exclusive access to this very special place,. Enjoy a unique ambience on your holiday in a very private circle.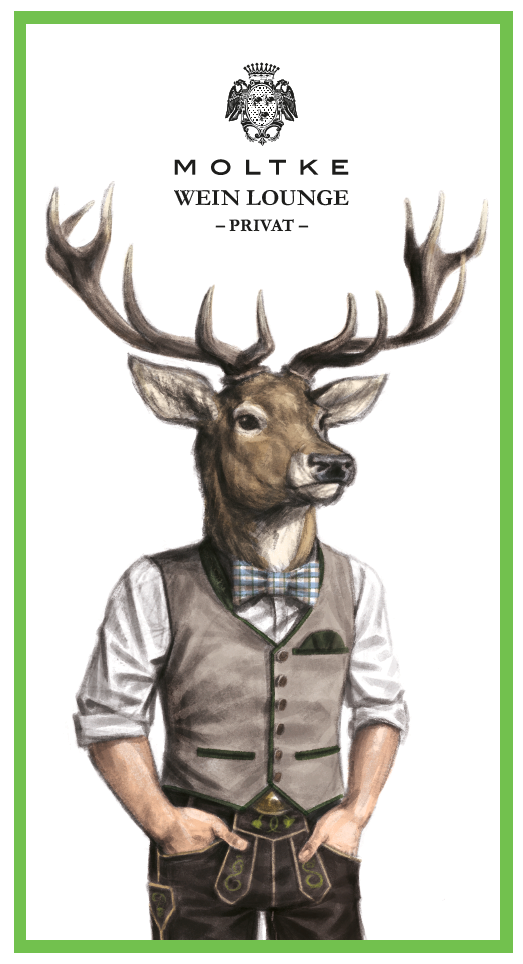 MOLTKE Wine Lounge Card
Self-service is in our noble MOLTKE Wine Lounge program. To gain access, you need the MOLTKE Wine Lounge Card, which allows you to use the innovative wine-by-the-glass system on site. In general, use of the lounge is free of charge. The guest card (light green) must be loaded with a credit of at least 50 €. Minimum consumption 25 € plus 5 € deposit. For guests of our chalets and suites a credit of 5 € per adult is already booked. The total amount is to be understood as consumption credit.
Outside guests can also use the family and friends card (dark green) to gain access to our lounge. Minimum balance of 200 € plus 5 € deposit.
Included services 
Use of the lounge
Coffee, tea and table water included
Free WiFi
The general terms and conditions of Graf von Moltke Betriebs KG apply.