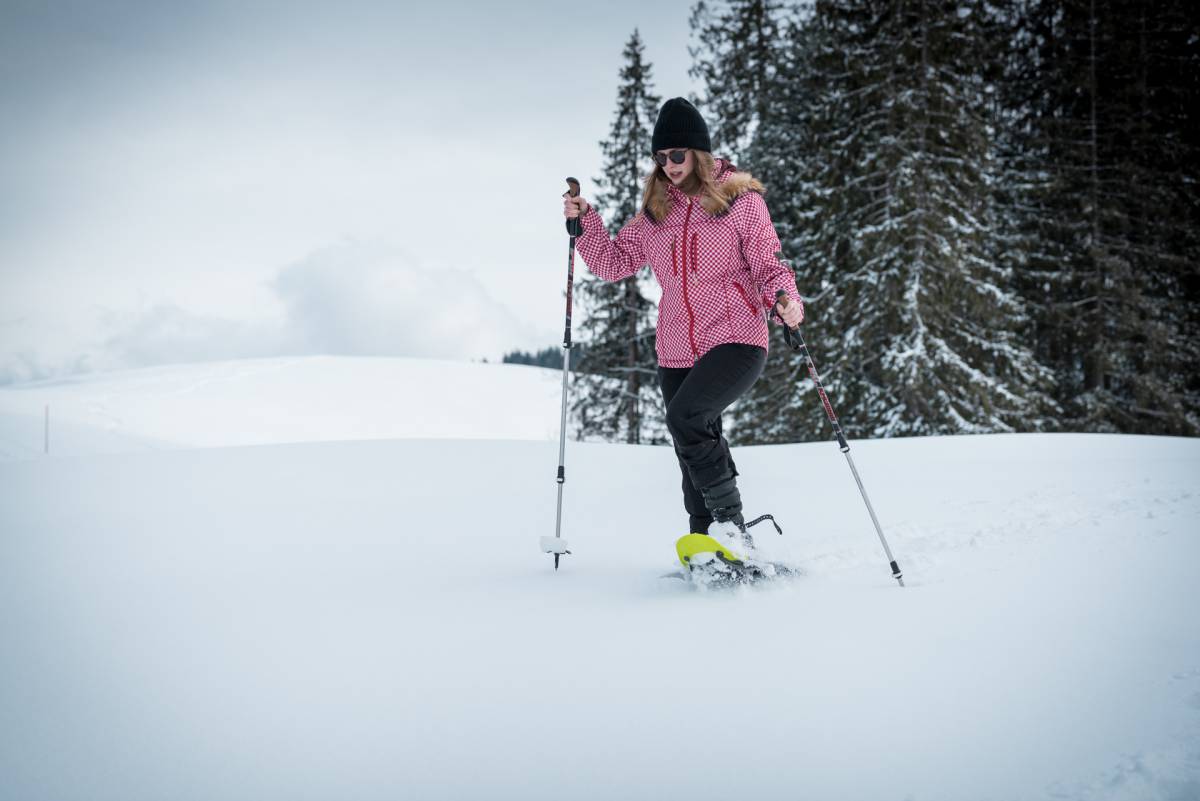 Snowshoeing in Reit im Winkl
Snowshoe hiking to the Straubinger Haus: Length: approx. 5.0 km - Duration: approx. 2 hours
Snowshoe hike Hausbergrunde: Length: 8.50 km - Duration: 3:30 hours
Snowshoe hike Klausenberg: Length: 6.10 km - Duration: 2 hours
Snowshoe hike
(1) Guided snowshoe hike
The Reit im Winkl ski school will be happy to guide you across snow-covered areas or cross-country on untracked routes into a quiet snowy landscape. Away from signposted paths, you can move freely and find your own, calm rhythm thanks to the typical slow gait on snowshoes. Even if it's a bit tedious at times, everyone can get along well if they forget their troubles behind the magical landscape and get very close to winter nature.
Tour: approx. 3-5 hours
Meeting point: Dorfstraße 38a, 83242 Reit im Winkl at 9:30 a.m.
Snowshoe hike including equipment €39


(2) The Hausbergrunde
The starting point is the ballroom on Tiroler Straße in Reit im Winkl. You walk along Hausbergstraße to the corner chapel and continue via the Liebberg forest hut to the Hutzenalm. The descent back to Reit im Winkl follows via Birnbach to the starting point. Attention: Do not take the turnoff to the Wetterkreuz - RISK OF FALLING! Please note that continuing to Walmberg is not possible in winter.
Tour: 3.5 h
Length: 8.5 km